Gerretsen Building Supply's background, experience, and product expertise make us a premier building material supplier in our market. We stock all the lumber and plywood you'll need for any construction or remodel project. And if we don't stock what you're after, we can get it. Our vast network of suppliers and distributors make special orders a snap.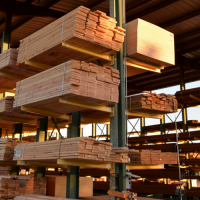 Lumber
Whether you're looking for dimensional lumber, timber, boards, or a hard-to-find size, Gerretsen Building Supply will either stock it or order it for you. We carry most standard sizes, but please give us a call before coming in to make sure we have enough stock for your project.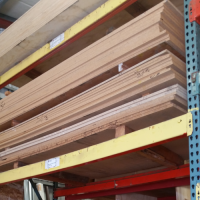 Sheet
Goods
If you're looking for sheathing, underlayments, sanded plywood, or any other type of sheet goods, our contractor sales team can help you find what you're looking for.
Engineered Wood Products
Engineered wood products (EWP) provide improved structural characteristics and are an efficient use of wood fiber that remains after milling dimensional lumber. Whether you're looking for a laminated veneer lumber or manufactured I-joist, Gerretsen Building Supply can meet the EWP needs of your project.
Siding
If you need cedar, hardwood, cement or fiber-based sidings, Gerretsen Building Supply can meet your needs for your project, and our experts can answer your questions about what best fits your project.
Decking
Our stock of cedar and composite decking ensures that you can get the perfect product for the project. And even if you don't know the difference between arch-knotty cedar and appearance faced cedar, our decking experts can help you choose the product that fits your needs for durability, upkeep, and cost.
Looking for more specific information about the lumber that we carry?